You Matter
We know the power a single person can have. That's why we make sure that everyone has the resources they need to bring your best self in everything you do. We want you to live your life to the fullest while your personal and professional goals become realities. And with the emphasis we put on new ideas and extensive support, there's no limit to what those dreams can be. Now that's rewarding.


When our employees want to explore a new idea, they can break open The Box – an idea incubator kit filled with resources (plus some inspiration). Spot Bonuses are available to immediately reward individuals who break through business silos, take new risks and fight for a stronger, more future-ready Turner.


Work hard, play hard is taken seriously here. Make You Matter Weeks are our series of classes, workshops and special events that invest in our people's development – and help them continue to grow. And that's just one way we encourage our employees to connect, see more ways here. We also throw awesome events to build community like the launch of E-League, the Summer Kick-off Party in New York, Trick or Treat on Turner Street in Atlanta and more throughout the year.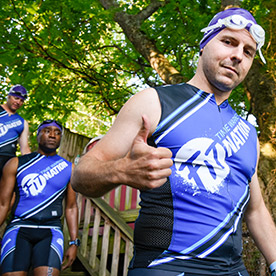 We're proud members of the Time Warner Fit Nation – our internal wellness initiative led by Dr. Sanjay Gupta. Across the company, we encourage everyone to join the Turner 5Ks, triathlon teams and marathon support. Plus, we work with Virgin Pulse to encourage healthy habits with coaching, education and incentive prizes. And with on-site meditation classes, chair massages and health screenings, giving yourself a little extra care is convenient and easy. We provide support in ways that makes sense to you.


Individually, we can do a lot. But that also means that together we can do so much more. Which is why we offer Volunteer Release Time – up to 40 hours to our employees every year to spend helping at a nonprofit organization or school. Plus, we do annual employee volunteer events and offer Employee Volunteer Grants to nonprofits on behalf of our people. At Turner, we want to change the world. And we're starting right at home.